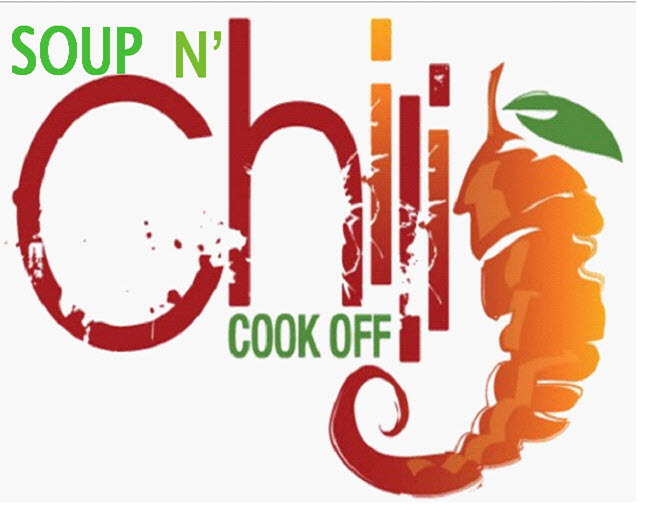 Sunday,  February 24, 2019  12 Noon to 3 P.M.
FEATURING
All You Can Eat Chili / Soup w/ Trimmings
Prizes for Best Soup & Best Chili
50/50 Profit Sharing Jackpot
Gift Basket Raffle: Tickets: $1 each or 6 for $5
Whole Pies/ Cakes For Sale
Live Auction Items:
Home Cooked Dinner for 4
2- Hour Yard Clean-up
Backwoods Jeep Ride
More
BENEFITTING   Mission Camp Scholarships for  Children &Youth  Summer, 2019
TICKETS
Advance Purchase
$6, At the Door
How to Enter:  No Entry Fee
Submit Application Form to Patty O'Sullivan by Wed., Feb. 20.  Forms may be found on the table in the church foyer.
Post List of Ingredients (in case of allergies)
Deliver Large Crock Pot of Soup or Chili by 10:45 a.m.
Questions? Call Patty  O'Sullivan  or  Darla Petty